In a follow-up to my previous Clowry Gravestone article, I have searched the Internet for other Clowry-related graves, gravestones and memorials. I have sorted them by place, in order to make it easier for people to find them. Some have images, some don't. If you have any Clowry-related grave images or items, please let me know by leave a comment at the bottom of the article.

Thanks and appreciation are due to the three websites that provide most of the content are:
http://www.gravestonephotos.com/index.php
http://www.findagrave.com
http://www.nolanfamilies.org
IRELAND
Katherine, James, Martin, John Clowry – Myshall RC Graveyard, County Carlow
In Loving Memory
of
KATHERINE CLOWRY
Kilmaglush
Died 17th January 1953, Aged 50 yrs
her Husband JAMES CLOWRY
Died 18th Jan 1966, Aged 78 yrs
and their son JOHN CLOWRY
Died Feb 1970, Aged 37 yrs
Their son Martin (Sonny) Clowry
Died 19th Aug 1991 aged 60 yrs
RIP
Source: http://nolanfamilies.org/gallery/displayimage.php?album=29&pid=399#top_display_media
William, Patrick, Matilda Clowry & Children – Myshall RC Graveyard, County Carlow

In Memory of
WILLIAM CLOWRY of Ballaghmore
who dep'd this life Dec 24 1878
aged 81 yrs also his son PATRICK
who dep'd this life Aug. 14th, 1881
aged 48 yrs
and his wife MARILDA
and children THOMAS, JOHN, PETER,
MICHAEL, ELIZA, MARY ANNE, BRIDGET,
ANNE & KATE O'NEILL & daughter
BRIDGET SHAUGHNESSY died Feb'y 10th
1937, aged 42 yrs
and two of her children died young
Also her husband JOHN SHAUGHNESSY
Ballaughmore
Died 12th July 1976 aged 90 yrs
Source: http://nolanfamilies.org/gallery/displayimage.php?album=29&pid=422#top_display_media
Annie Clowry – Newtown Graveyard, Fenagh, County Carlow

In loving memory of
MICHAEL NOLAN, Boghouse, Fenagh
Died 1891 Aged 50 Yrs
His wife MARY
Died 1911 Aged 75 Yrs
Their son WILLIE Died 1914 Aged 40 Yrs
WILLIAM NOLAN Ballyknocken Died 1936
Mrs. ANNIE CLOWRY Boghouse
Died Nov 1956 Aged 65 Yrs
Erected by MARY NOLAN 65 Pairc, Mhuinebheag Bagenalstown
Source: http://nolanfamilies.org/gallery/displayimage.php?album=search&cat=0&pid=793#top_display_media
Jno. Clowry & Ellis Fenlon – Kellistown Graveyard, Carlow

Here lieth the Body of Jno.
Clowry who Dep'd this life Dec'r
the 28 1786 Aged 65 yrs. Also
his Wife Ellis Fenlon Alias Clowry
Dep'd June 29 1788 Aged 64 yrs.
Requiescant in pace. Amen
Source: http://nolanfamilies.org/gallery/displayimage.php?album=search&cat=0&pid=1281#top_display_media
Darby, Anne and Patrick Clowry – Kellistown Graveyard, County Carlow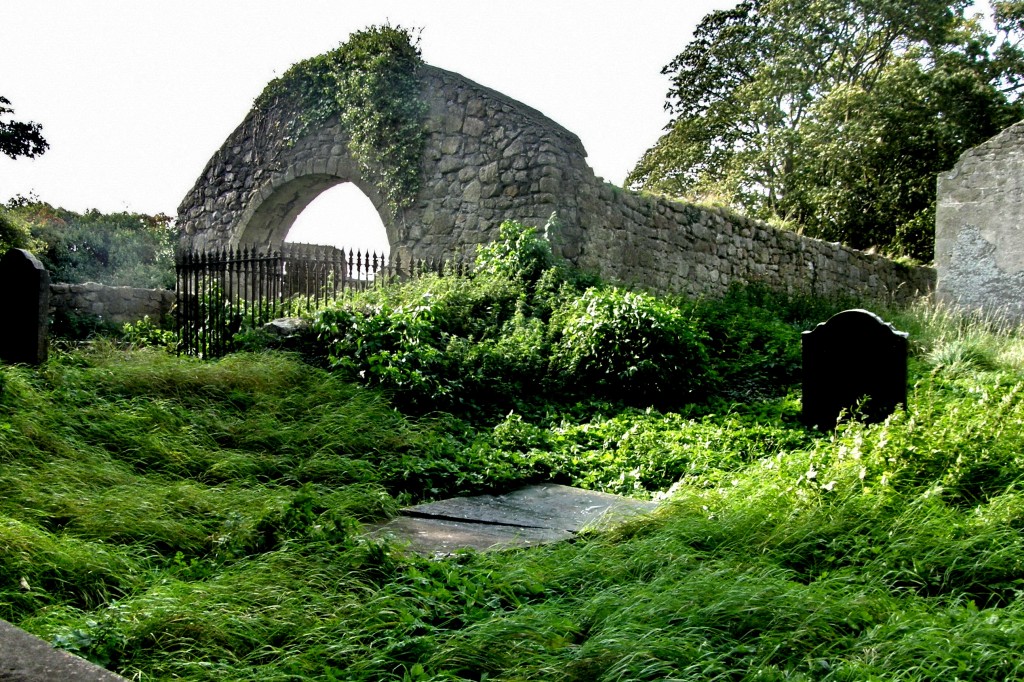 †
IHS
†Gloria in Excelsis Deo†
Here lieth the Body of Darby Clowry
who departed this life the 6th day
of March 1800 aged 46.
May The Lord have mercy on his Soul.
Also his beloved Wife Anne Clowry
who departed this life 31st January
1831 aged 70.
Also their worthy Son Patrick
Clowry late of Ballintrane who
departed this life 2nd February
1849 aged 60 years.
Source: Roger Nowlan of nolanfamilies.org
See Also: http://www.rootsweb.ancestry.com/~irlcar2/JPMD_Memorials_04.htm
Edward Clowry / Ellen Gorman & Family – Myshall RC Graveyard, Carlow

Erected
by PATRICK CLOWRY of ALBANY, NY
in Memory of his Father
EDWARD CLOWRY
who Died April 1802
aged 60
and also his Mother
ELLEN CLOWRY alias GORMAN
who died August 1836 aged 75
also three of his brothers
JAMES died young
MICHAEL died 19th April 1844 age 36
EDWARD died 10th Sept 1857 age 48
Also ELLEN CLOWRY, alias NOLAN
wife of Michael died 8 May 1860 aged 50
Also THOMAS CLOWRY of Bagenalstown
died 3rd December 1906 age 72
Source: http://nolanfamilies.org/gallery/displayimage.php?album=search&cat=0&pid=457#top_display_media
Mary Clowry, Kilbricken Carlow – Rathoe Graveyard, Carlow

Lord have Mercy on the Soul of
MARY CLOWRY of Kilbricken
who died on 30th March 1879
in the 71st year of her age
Also MARY the beloved wife of
JAMES CLOWRY Kilkea
who died 5 January 1897 aged 32 years
Also WILLIAM CLOWRY son of the above named
who died 20th August 1887 aged 52 years
JEREMIAH CLOWRY died August 7th 1895 aged 67 years
JAMES CLOWRY Kilkea died February 20, 1902 aged 67 years
Note by Veronica Shorten: The first Mary above was the wife of Patrick who is buried in Kellistown.  Mary Casey – she was the mother of my great grandmother,  Anne Clowry who married Patrick Maher of Ballyellin. The second Mary, Mary Clowry wife of James was 32 when she died.  She was formerly a Prandy from Glenaharry and when she died they had no family.  He later married Agnes Foley from Augha near Nurney.   They had two daughters and when he died she married my grandmother's brother , Patrick Maher of Ballyellin. Then when he died in 1902 Agnes married his nephew Patrick Maher and they had 6 children,  one of whom was Reggie Maher who lived in Kilbricken and gave me a lot of help with the Mahers and Clowrys,  years ago. Reggie told me that the two uncles William and Jeremiah lived on in Kilbricken and never married. My grandmother got the farm land in Kellistown as a Dowry when she married in 1895  and it was in the name of Jeremiah Clowry before it came to our family.
Source: http://nolanfamilies.org/gallery/displayimage.php?album=search&cat=0&pid=523#top_display_media
Nancy Clowry – Wexford
Memorials of the dead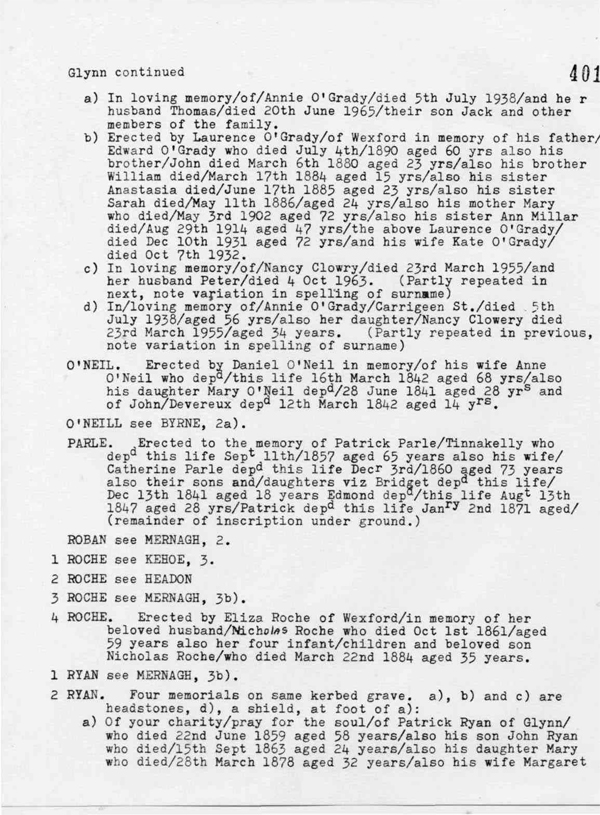 In loving memory of Nancy Clowry died 23rd March 1955 and her husband Peter died 4 Oct 1963. (Partly repeated in next note variation in spelling of surname).
In loving memory of Annie O'Grady/Carrigeen St. died 5th July 1938/aged 56years also her daughter.Nancy Clowery died 23rd March 1955 aged 34 years.
Source: N/A. Please let me know if you provided this.

James Clowry & Murtha Clowrey – War Memorial 1914 -1918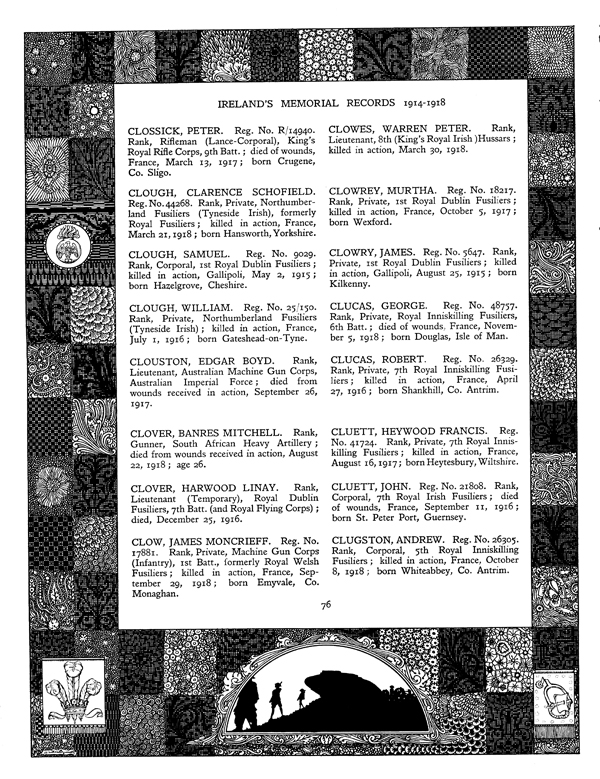 Clowrey, Murtha. Reg Ni 18217. Rank, Private, 1st Royal Fusiliers; killed in action, France, October 5, 1917 born Wexford.
Clowry James. Reg No 5647. Rank Private 1st Royal Dublin Fusiliers; killed in Action, Gallipoli, August 25, 1915; born Kilkenny.
The Helles Memorial Gallipoli Turkey
Contains the names of 474 Dublin Fusiliers who died in the Gallipoli campaign.
Clowry    James
Reg. Number: 5647
Rank: Private
Regiment: 1st Bn. Royal Dublin Fusiliers
Died: 25/08/1915 Age: 29
Place of Birth: Kilkenny, Lived in Kilkenny enlisted in Carlow.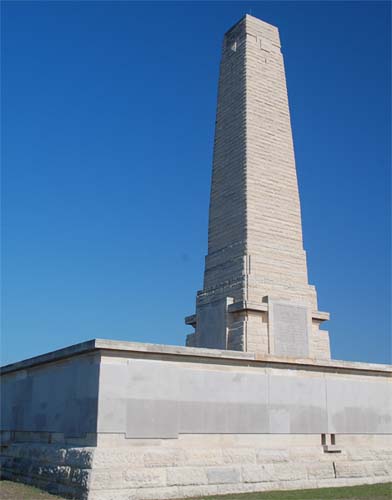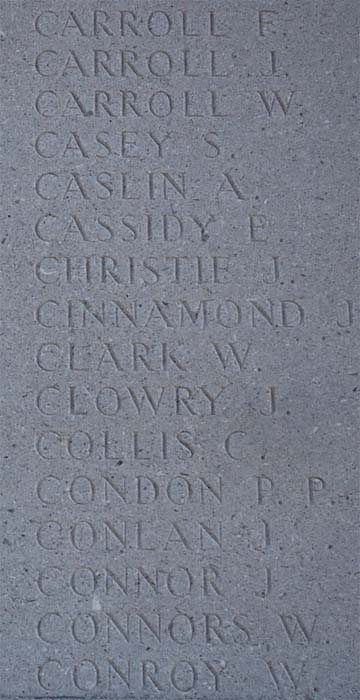 Related Profile:
Source: http://irishmedals.org/gpage58.html
Thomas Clowry & Family, Kilree St, Bagenalstown – Dunleckney Graveyard
Of your charity pray for the souls of Thomas Clowry, Kilree St, Bagenalstown, who died 29th April 1909 aged 73yrs. Also his sons Edward died 16th April 1897 aged 30yrs. Michael drowned at Dublin 2nd Sept 1901 aged 20yrs. Thomas died New York 5th Oct 1908 aged 38yrs. Jeremiah Clowry died 13th April 1911 aged 45yrs.
The inscription above can also be found in the Dunleckney Graves Inscriptions
Source: Basil/Derek Walsh, Peter /John Clowry & Geoff Smyth
AMERICA
Colonel Robert Clowry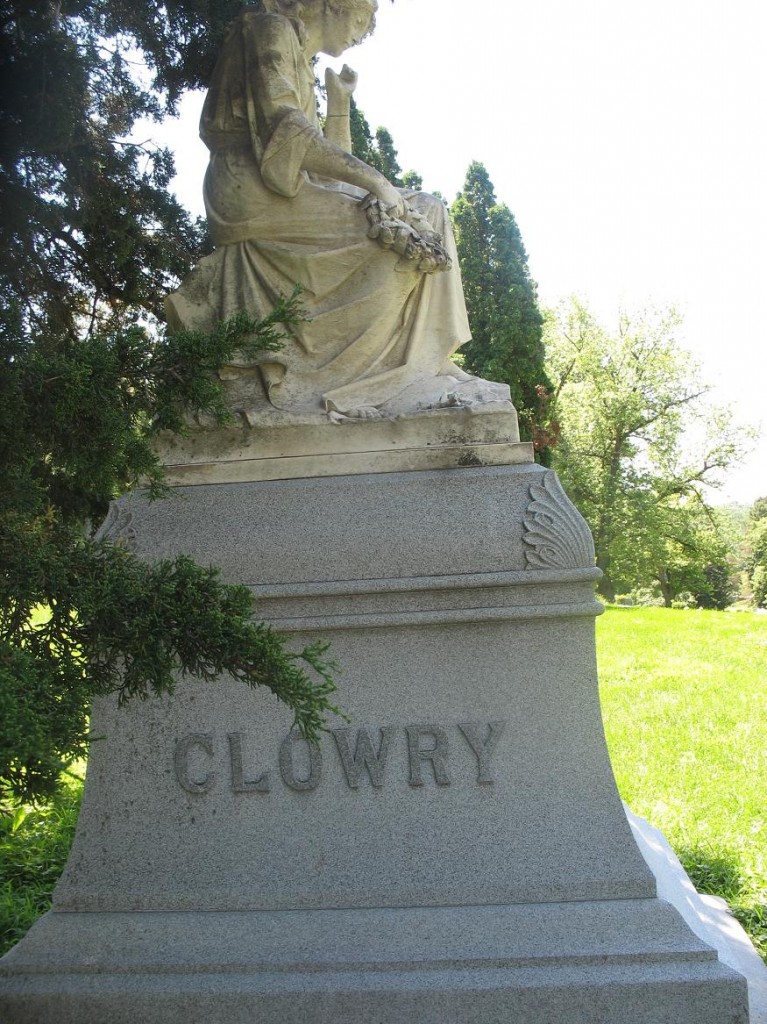 PLOT: Sec – 10, Lot – 523
Grave 1 – Col. Robert C. Clowry
Grave 2 – Caroline A. Clowry
Grave 3 – Experience Estabrook
Grave 4 – Caroline A. Estabrook
Grave 5 – Henry Dodge Estabrook
Grave 6 – Clara Campbell Estabrook
Grave 7 – Charlotte F. Campbell
Grave 8 – Oliver C. Campbell
Grave 9 – Col. Arthur A. O'Brien
Grave 10 – Blanche Estabrook O'Brien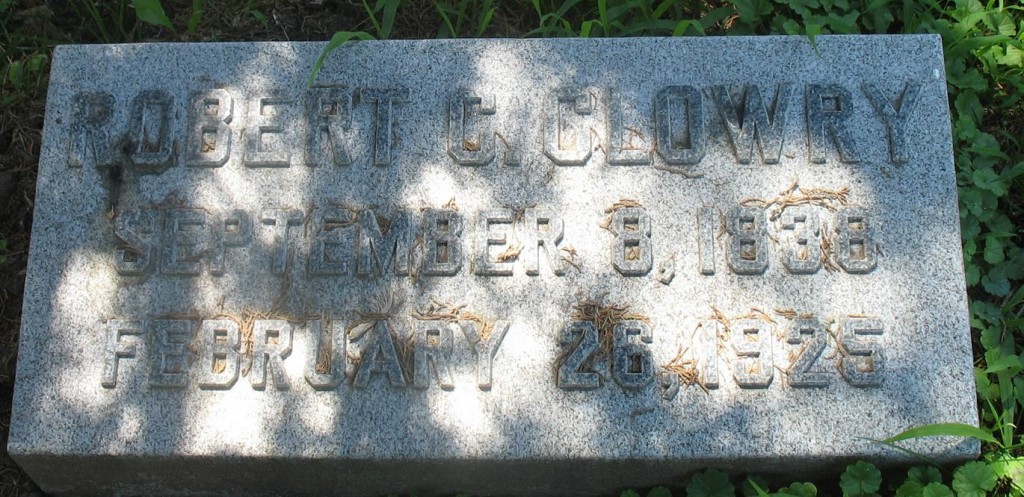 Col Robert C Clowry
Birth: Sep. 8,  1838 – Death:Feb. 26,  1925
TIME Milestones: Mar. 9, 1925–Died. Colonel Robert C. Clowry, 87, onetime (1902-10) President and General Manager of the Western Union Telegraph Co.; in Manhattan, in his stateroom in a train just arrived from Florida.
Taken from http://www.findagrave.com/cgi-bin/fg.cgi?page=gr&GRid=28481850
Created by: Dennis & Gail Conn Bell Record added: Jul 23, 2008  Find A Grave Memorial# 28481850
Rev William H Clowry
The funeral services over the body of the Rev. William H. Clowry were held in St. Gabriel's Church, in East Thirty-seventh-street, yesterday morning. At the office of the dead the cantors were the Rev. Messrs. Bigley and Kelly.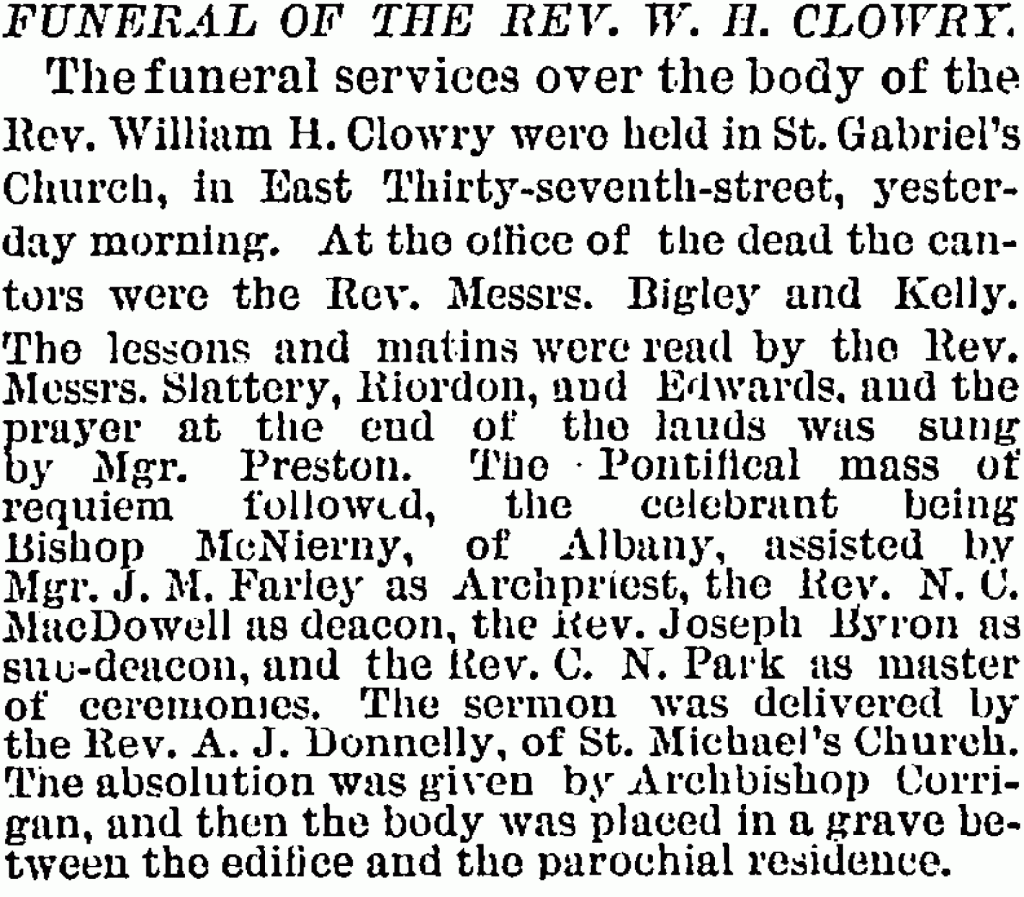 Source: http://query.nytimes.com/gst/abstract.html?res=FA0F10FE3F5B10738DDDAC0994DE405B8484F0D3
Arthur Clowry

Birth:     unknown
Death:     Jun. 19, 1944, France
PVT, 4 CAV RCN SQ (MECZ) WORLD WAR II
From Westchester Co, NY Ckd 4/8
KIA Rocheville, France
Source: http://www.findagrave.com/cgi-bin/fg.cgi?page=gr&GRid=50415413
Matthew Clowry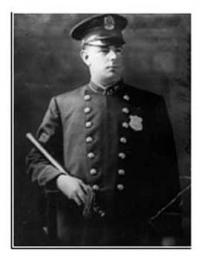 Birth:     Oct. 11, 1881
Death:     Mar. 31, 1934
Philadelphia
Philadelphia County
Pennsylvania, USA
Policeman Matthew Clowry
Philadelphia Police Department
Pennsylvania
End of Watch: Saturday, March 31, 1934
Biographical Info
Age: 52
Tour of Duty: 22 years
Badge Number: 710
Unit of assignment: Belgade and Clearfield station
Incident Details
Cause of Death: Gunfire
Date of Incident: Monday, November 21, 1932
Weapon Used: Gun; Unknown type
Suspect Info: David Almeida (acquitted; later murdered another police officer)
Policeman Clowry died of a wound he received on November 21st, 1932, when he was shot in the head by bandits he caught robbing a building and loan at Richmond Street and Indiana Avenue.
Patrolman Matthew Clowry was detailed to guard a meeting of the Commonwealth Building and Loan Association on the evening of November 21, 1932.
Shortly before nine o'clock, three masked and armed men burst through the doorway and shouted "Hands up!" Looking straight at the barrels of two revolvers and a sawed off shot gun, only ten feet away, Patrolman Clowry disregarded the call and reached for his own revolver. At the same instant two of the bandits shot point blank at his head and both a revolver bullet and the charge from the gun struck the front of his cap and inflicted a bad scalp wound above his right eye.
Stunned by the shot, the patrolman fell, and although semi-conscious while another bandit stood over him, he tried to pull his gun on the gang as they ran from the building with the stolen cash. He succeeded in shooting once at the five bandits as they left in an automobile and then went to a Police Signal Box to report the hold-up, at which point he collapsed from wounds and loss of blood. The suspects were later captured because of a description given by Policeman Clowry.
David Almeida and four others were caught in the holdup. The others pleaded guilty and went to jail, but Almeida, accused of driving the gang's car stood trial and was acquitted. The court thought so little of the verdict that it placed Almeida under $5,000 bail to keep the peace. Almeida went on to commit other bank and commercial robberies and was imprisoned for life after the murder of Philadelphia Police Officer Cecil Ingling in 1947.
Policeman Clowry had served with the Philadelphia Police Department for 22 years. He was survived by his wife and four children.
Sources:
1. Philadelphia Bulletin
Burial:
Unknown
Created by: Researcher
Record added: May 10, 2009
Find A Grave Memorial# 36938807
Source: http://www.findagrave.com/cgi-bin/fg.cgi?page=dfl&GRid=36938807
Annie Kimball Clowry
Annie Kimball Clowry 1973 – 1956 Oak Hill (Irwin) Cemetery Shelby, Iowa
Source: http://iowagravestones.org/gs_view.php?id=615637
Pansy Schofield Clowry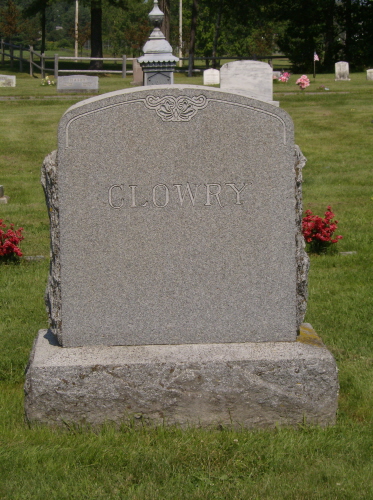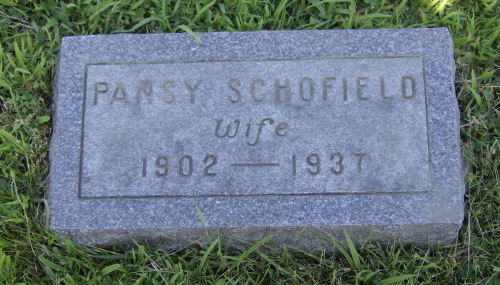 Birth:     1902
Death:     1937
Note: Wife of Seamon H. Clowry.
Burial:
Pittsfield Village Cemetery
Pittsfield
Somerset County
Maine, USA
Source: http://www.findagrave.com/cgi-bin/fg.cgi?page=pv&GRid=14297395&PIpi=3743438
Created by: Carrie & Kevin Record added: May 15, 2006 Find A Grave Memorial# 14297395
UK
Vincent Michael Clowry
Cemetery name: Municipal
Cemetery location:  Kingston, Surrey, England
Full name: Vincent Michael Clowry
Age:    59
Birth Year:1904
Burial year 3rd March 1963
Full name: Winifred Clowry
Age:    80
Birth Year:1908
Burial year: 3rd Jan 1988
Full name: Pat Clowry
Age:
Birth Year:
Burial year:
Source: http://www.gravestonephotos.com/public/gravedetails.php?available=yes&fullname=Winifred%20%20Clowry&grave=47972&personid=96373
SCOTLAND
Christine Ann Clowry, John Clowry, Elizabeth Clowry
Cemetery name: St Fillans's Parish Church
Cemetery location:  Crieff, Perthshire, Scotland
Full name:Christine Ann Clowry
Age:16
Birth Year:1954
Burial year:1970
Full name: John Clowry
Age: 61
Birth Year: 1913
Burial year: 1974
father of Christine Ann Clowry
Full name: Elizabeth Clowry
Age:    88
Birth Year:1921
Burial year:2009
mother of Christine Ann Clowry
Source: http://www.gravestonephotos.com/public/gravedetails.php?available=yes&fullname=Elizabeth%20Clowry&grave=80920
AUSTRALIA
Felix Ffrench Clowry

Service Details
Branch of Service:     Air Force
Conflict:     World War II
Date of Enlistment:     27/05/1940
Place of Enlistment:     Sydney NSW
Personal Details
Gender:     Male
Date of Birth:     02/04/1918
Place of Birth:     Sydney NSW
Address (at enlistment):     31 Monaro Crescent, Griffith, Canberra ACT
School(s) Attended:     Telopea Park Primary School (1924-27); St Christopher's Roman Catholic School, Manuka, Canberra ACT (1928-?); St Patrick's College, Goulburn NSW
Occupation:     Public servant
Next of Kin:     Son of Francis Joseph and Edith Clowry, of 31 Monaro Crescent, Griffith, Canberra ACT; brother of 402083 Warrant Officer Thomas Philip Clowry RAAF (who was a POW in Germany), 72047 Corporal Paul Joseph Clowry RAAF, Patricia (Mrs Frank Boyle).
Burial Place:     Body never recovered.
Unit and Rank Details
Service Number:     402110
Final Rank:     Sergeant
Final Unit:     RAAF, attached to 38 Squadron RAF
Fate
Died 13 July 1941 aged 23 years, presumed dead, killed in action in a flying battle in the Middle East, off Benghazi Harbour.
Commemoration
AWM Roll of Honour, Canberra ACT: Panel 120.
Alamein Memorial, Egypt: Column 245
Notes
Frank Clowry had arrived in Canberra from Braidwood by 1923 and in 1924 he and his family were the first tenants of Cottage 16 Westlake which was close to Parliament House, where Frank Clowry was the foreman carpenter in the joiners' shop. In 1931 the family moved to Monaro Crescent, Griffith, Canberra ACT. Felix Clowry worked for the Census office before enlisting in May 1940 and was also a member of the Canberra Aero Club. He embarked for the Middle East in January 1941 and flew bombing missions over Benghazi and Tobruk. His Wellington bomber took off at 21.10 hours on the night of 13/14 July 1941 to bomb Benghazi Harbour but it failed to return. Other pilots on the bombing mission reported seeing an aircraft on fire in the sea about one mile off Benghazi Harbour. No bodies were recovered.
The Alamein Memorial forms the entrance to the El Alamein War Cemetery. The Air Forces panels commemorate more than 3,000 airmen of the Commonwealth who died in the campaigns in Egypt, Libya, Syria, Lebanon, Iraq, Greece, Crete and the Aegean, Ethiopia, Eritrea and the Somalilands, the Sudan, East Africa, Aden and Madagascar, who have no known grave.
Source: http://www.memorial.act.gov.au/person.php?id=17