Australian Clowrys
This article provides a brief introduction to the Australian Clowry(NLI02) branch. It was kindly written by John Clowry, Canberra, Australia. I understand that a number of Australian Clowry's have helped piece the information together.
(Please note that the links on this page points to geni.com and you will need to have a free account and possibly request access to some of the profiles linked)
Thomas Clowry came to Australia as a convict in 1819.  He and his brother, John, had been convicted of sheep stealing in Carlow, Ireland. They were aged about 24 and 29.  John was already married; his wife, Mary, made a petition for free passage to Botany Bay to accompany her husband.  But the Chief Secretary of Dublin Castle stated "that there is no hope of success to her prayer".  We are still looking for information about John.
Thomas married another convict, Esther (Nessy) Corcoran, in Sydney in 1825.  They had six children.  The oldest two were Margaret and Thomas.  No record of what happened to those six children has yet been found.  It is known that Esther was convicted of other crimes – in July 1834 she received two years imprisonment for stealing two bonnets ("she stated that the bonnets had been picked up in the street by her little girl") and in February 1837 she was found guilty of larceny and sentenced to "a penal settlement for seven years".  In the 1828 census Thomas is recorded as employing 10 men.
Thomas remarried on 27/10/1845; to Catherine Lamon, in Goulburn, NSW. He tried to marry her in July 1844 but permission was not granted – presumably because he was still legally married to Esther.
Catherine and Thomas had ten children: John (b. 1846 in Goulburn, d. 18/11/1920 in Annandale), Margaret (b. 1847), Thomas A (b. 1848 d. 1854), James W (b. 1850 d. 1854), Terence F (b. 1853), Alicia M (b. 1855), Ellen J (b. 1857), Edward P (b. 1858), Francis J (b. 1861) and Ann I (b. 1863). Information relating to the families of the children of Thomas and Catherine is currently being compiled.  Thomas died in Braidwood 22/03/1877.  Catherine died in Redfern, Sydney 8/08/1903.
John, the eldest of Catherine and Thomas' children, married Ellen Kilmartin on 15/07/1869 in Braidwood.  Ellen was born in Queanbeyan in 1848.  They had four children.  Catherine (Katie) b. in 1871 married Thomas Smith.  Katie died on 5/01/1905 in Candelo, NSW.  Alice b. on 30/08/1872 but died after five hours.  Phillip b. 22/08/1873 and d. 3/07/1937.  Francis (Frank) b. 28/02/1876 d. 9/07/1965.  All were born in Braidwood.  Ellen died of consumption in 1878 in Ramornie.  Ellen is buried in an unmarked grave in Copmanhurst cemetery, near Grafton, NSW.  The three children were brought up by Ellen's parents, John and Julia Kilmartin in Major's Creek, NSW.
John remarried on 13/05/1898 in Sydney, to Mary Ann Woolley.  They had two children, Thomas b. 21/04/1898 and Eunice b. 18/07/1899.  Thomas married Nellie Richards in 1939 and they had two sons, John (b. 15/02/1940, now living in Sydney) and Phillip (b. 23/12/1944, now living in Brisbane).
John and Ellen's youngest son, Frank, married Edith French (b. 5/02/1887 d. 1954) on 5/11/1910 at 'Mornington', Ballalaba, near Major's Creek.  They had six children; Thomas (b. 31/08/1911) Francis (b. and d. in 1914), Helen (b. 16/07/1915), and Felix (b. 2/04/1918), all born in Sydney. Paul (b. 25/10/1922 in Braidwood) and Patricia (b. 2/02/1926 in Queanbeyan).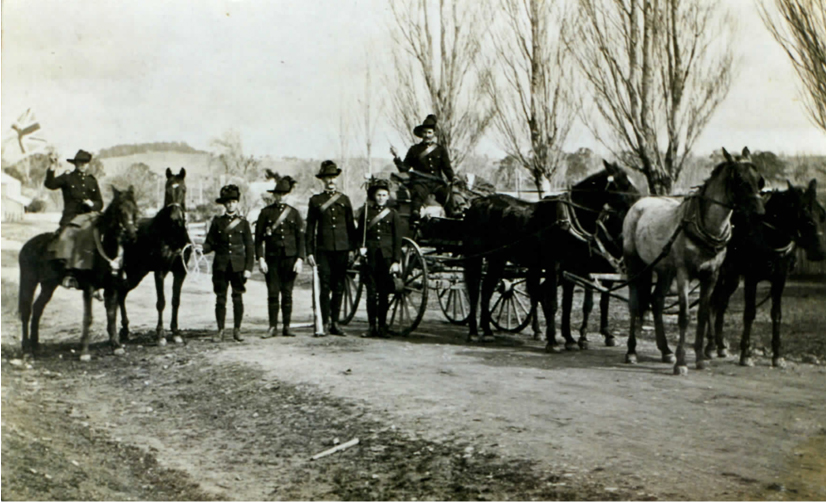 To be continued …..